Trailblazing Toyota FCV to Feature in Final Stage of 2014 Japanese Rally Championship
A Toyota fuel cell vehicle (FCV) will be put through its paces in the final installment in this year's Japanese Rally Championship: the 285 km Shinshiro Rally, held in Aichi Prefecture on November 1 and 2. Before the race starts, the FCV, specially tuned and outfitted for rally racing (as pictured below), will check the safety of the roads as a zero car?while emitting zero CO
2
or harmful substances.

Toyota has been developing fuel cell vehicles for more than 20 years. The company's commitment to environment-friendly vehicles is based on three basic principles: embracing diverse energy sources; developing efficient, low-emission vehicles; and driving real and positive environmental change by popularizing these vehicles.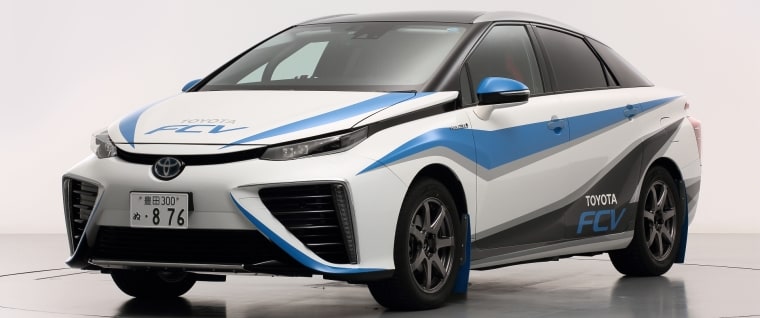 Toyota revealed the exterior and Japan price of the FCV in June.