How can I reschedule a service appointment?
Use our online form by
Clicking Here
to schedule 24/7, or call us directly during our regular business hours at 623-936-7770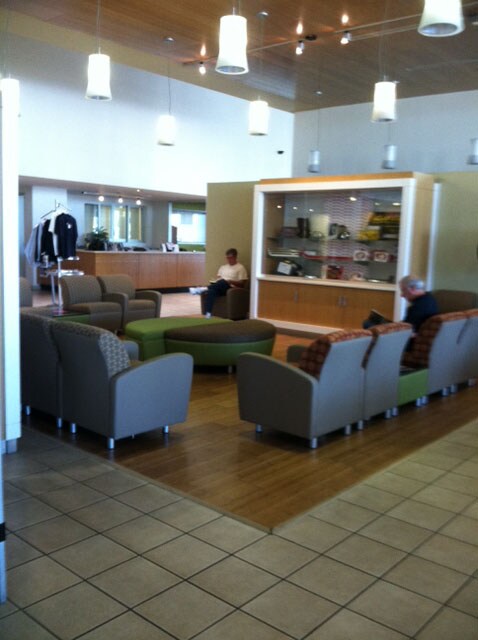 Make yourself at home.  We offer a very comfortable  waiting area with separate reading space, work area,  lounge and media room, free WiFi, complimentary  beverages and snacks and a very unique children's play area your little ones are sure to enjoy!  Additionally, our  Wifi password is: toyotaguest. Sit back, relax and enjoy.  
Does Avondale Toyota provide rental cars?
We do provide Toyota Rental Vehicles at our dealerships who service vehicles.These vehicles are provided based on availability. If you qualify for a rental vehicle, we require a copy of your driver's license and proof of insurance.
Where can I order parts and accessories?
You may order accessories through any of our parts departments or online or in-person at our parts department.  If we need to order a part, it usually arrives the next business day. You may also place orders for parts over the phone and have them shipped to you - We ship anywhere in the world!
How can I determine when my vehicle is due for its next service?
If you are a returning customer, just drop our service department a line or send them a message online and we will be glad to pull your previous history and assist you with determining when you're due for your next maintenance.  If you are a new customer to Avondale Toyota we may be able to track your vehicle thru the National Toyota Maintenance Site.
Do you have a Collision Repair Center?
No, we do not have a collision repair center or shop in our facility. However, we do recommend and use Excalibur of Avondale Collision & Repair, LLC. Contact us for their information or
click here
  to view their website.