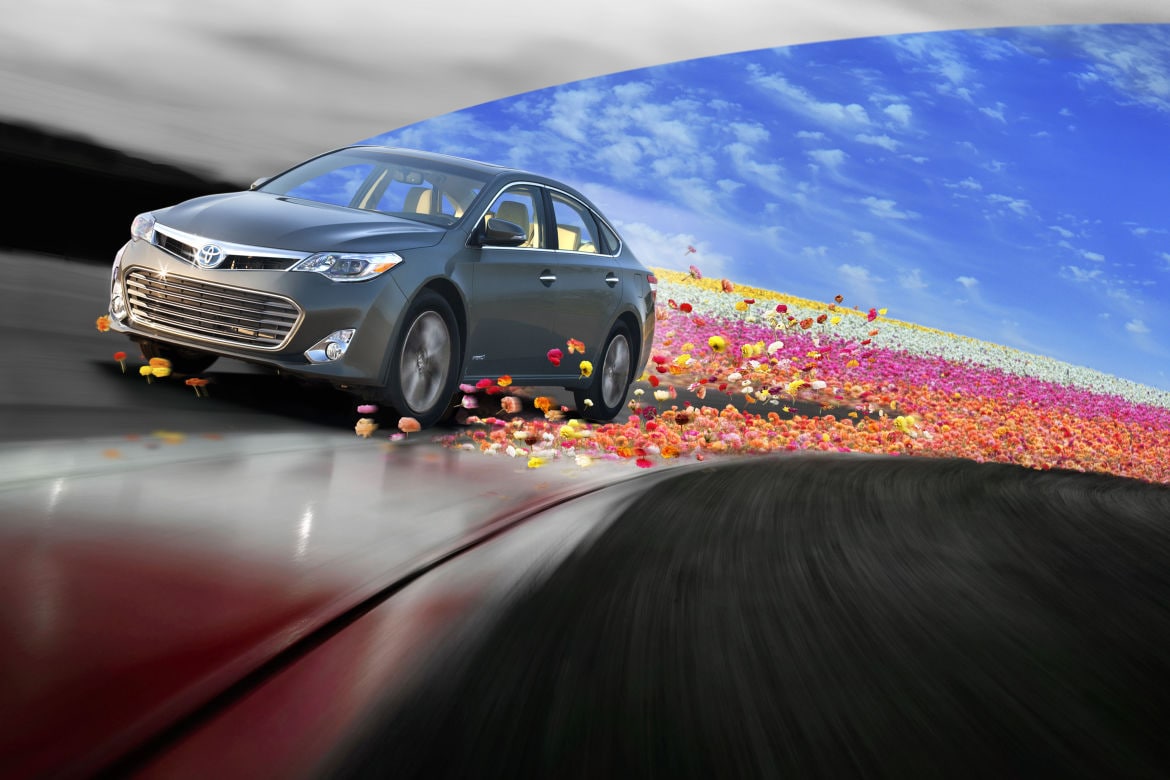 If the prevalence of automotive reliability and dependability studies are any indication, consumers care a lot about how well their cars will hold up. It's easy to see why: The average car on the road is a record 11.5 years old, according to IHS Automotive. That's more than enough time for an unreliable choice to ravage your finances.
Surveys have shown that when it comes to buying a car, shoppers still want reliability more than any single other factor. That's why Cars.com created the Worry-Free Index, which crunches a lot of data to find the cars most likely to give you peace of mind (and peace of wallet) when it comes to repairs and maintenance. Here are the most worry-free cars for 2015: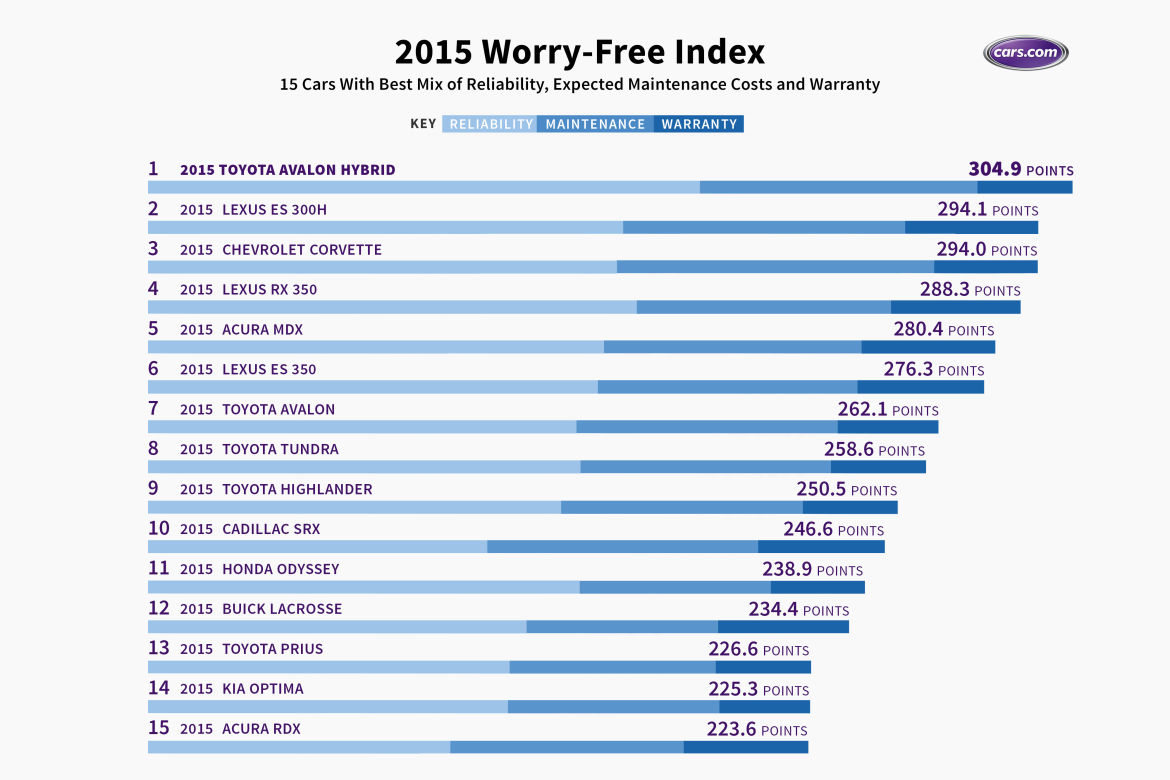 The Toyota Avalon Hybrid and the Lexus ES300 H topped the list. Between the two hey make up a combined 8 of the top 15, and 7 of the Top 10 most Worry Free vehicles you can buy. That means you get peace of mind knowing you got a great deal with our One Price, One Person sales experience. You get added piece of mind knowing you are driving one of the most reliable vehicle on the market. Even you wallet is comforted knowing you have a great warranty, and your expected maintenance costs are among the lowest. From the day you buy it, to the day you sell it, or trade it in, Toyota and Avondale Toyota are working to make your Toyota vehicle the best, most enjoyable experience you ever had, in owning a car.
Learn more about the Cars.com Worry Free List.
CLICK HERE to shop online for your next Toyota at Avondale Toyota.