Shopping for a New or Used Car? Learn a Few Things About Car Financing
Buying a car, whether it's new or used, is exciting, there are a few things you should learn about car financing before you start shopping. Avondale Toyota is proud to offer Phoenix residents one of the largest inventories of new and used cars in the area, as well as special financing deals. Our staff works hard to find every client the best possible car loan and takes the time to make sure all terms and conditions are clarified.
To ensure you are a satisfied car buyer, get the answers to some of the most commonly asked car financing questions below:
How Will The Dealership Find Me A Car Loan?
Once you decide on the vehicle you want to purchase, you can sit down with a finance specialist at the dealership and have them get to work on finding you a car loan right away. This is a convenient option that relieves you from having to do all the legwork. They will contact various banks, credit unions, and other financial institutions to get your offers quickly.
What Information Will I Need To Submit?
Applying for car financing is similar to any other type of financial application. We have made it easy to submit your credit application online. This can shave off even more time in our efficient and transparent process. We will also run a credit check, which will be a major determining factor in the kind of offers you receive.
Can I Buy A Car With Bad Credit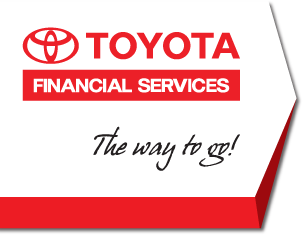 ?
It can be a bit more difficult to get approved for a car loan with bad credit; however, it is still possible. We will be able to utilize our resources and relationships with larger financial institutions to help you secure financing. As long as you can verify that you have a job and are able to pay your bills on time, your less-than-perfect credit score shouldn't prevent you from getting a loan.
The more you understand about car financing, the better position you'll be in to get a car loan that you're happy with. Contact Avondale Toyota at (844) 610-8941, or visit us online to submit your credit application.