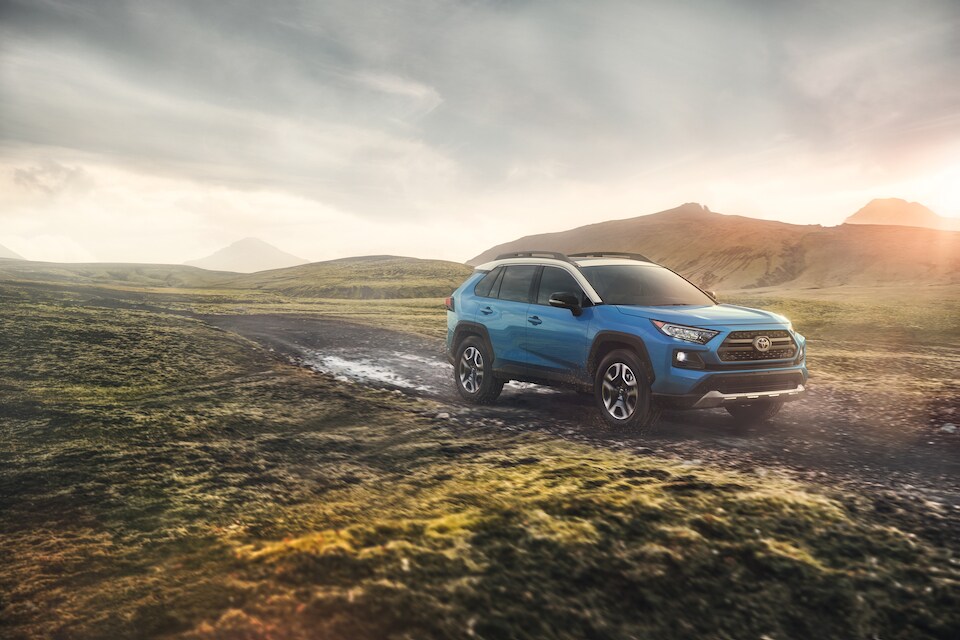 Certified Pre-Owned Toyota RAV4 SUVs
Certified Pre-Owned Toyota RAV4 SUVs for Sale | Avondale AZ
Take a Cruise in a Highly Efficient Used Toyota RAV4
The RAV4 is a powerful vehicle in Toyota's product line. All RAV4 SUVs are strong because the company continues to develop technologies to enhance this series of cars. As a result, if you buy a used RAV4, you'll get a dependable vehicle that's already equipped with many of the brand's best technologies and performance features.
One of the RAV4's standout features is its ability to conserve fuel. All RAV4 SUVs help drivers spend less time at the gas pump because they have a solid fuel economy. When a RAV4 is driven, it propels along the road with ease using its reliable transmission system. Most RAV4 SUVs accomplish this using standard hardware, and others rely on components that activate hybrid acceleration.
In the cabin, a typical used Toyota RAV4 has many standard tools that make daily trips to Phoenix more convenient. For example, when you want to listen to music, you can activate a multimedia system. The team at Toyota developed an intuitive program for every RAV4 multimedia system, so there is no steep learning curve.
The RAV4 Safety Features
Throughout the years, Toyota has engineered different safety technologies for different cars. The following safety solutions are engineered specifically for RAV4 vehicles:
Lane tracing: Lane tracing is a technology that boosts safety on roadways and highways. It monitors the markers on the roads of Tempe to keep the RAV4 in a safe lane.
Road sign assist: This is a new technology, and it's included with the latest batch of used RAV4 automobiles for sale near Glendale, AZ. It can scan signs and compile information about road conditions, speed limits, and more. Not all of our used RAV4 models will have this feature, though.
You'll find used Toyota RAV4 SUVs for sale at Avondale Toyota. Our dealership is located in Avondale, which is very close to Peoria. We work with all Toyota fans on our lot and provide short test drives by the dealership.